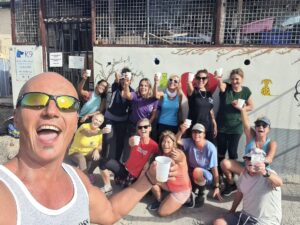 There are lots of good reasons for volunteering but perhaps the most persuasive is, quite simply, that voluntary work is rewarding.
If you´re looking for something 'extra' in your life, volunteering could be right for you. See some of our volunteers at work
If you can spare anytime from one hour a fortnight to several hours a week, every little helps.
If you are interested in becoming a volunteer, please contact Mikey by email at k9mikey@gmail.com who will be pleased to answer some of your queries.
K9 receives no funding from any official body and relies solely on the generosity of the general public.
I´m looking for something worthwhile to do with my time"
Now that I´ve retired…
I´ve always wanted to…but never got round to it
You can´t get a job without experience, and you can´t get experience without a job!
I´d really like to give something back
I´d just like to help