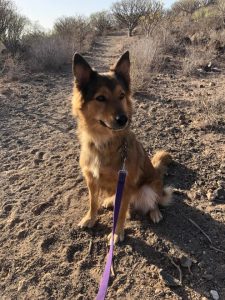 Ebra is a lovely female dog of 4 years of age. She is patiently waiting at the refuge for a new home through no fault of her own. Unfortunately, due to certain circumstances, her previous owner was not able to keep her, which left him devastated.
Ebra is a large dog who believe is some sort of collie x Sheppard cross. She is a big softie and very playful. She loves going for walks and especially loves a cuddle and a play. Due to her energy levels, she requires an adopter with the time to take her for long walks. Ebra would make a great companion for any household.
If you are interested in giving Ebra and safe and warm home, please do not hesitate to come and meet her or contact us for more information
Ebra es una hermosa perra de 4 años de edad. Ella espera pacientemente en el refugio un nuevo hogar sin culpa propia. Desafortunadamente, debido a ciertas circunstancias, su dueño anterior no pudo mantenerla, lo que lo dejó devastado.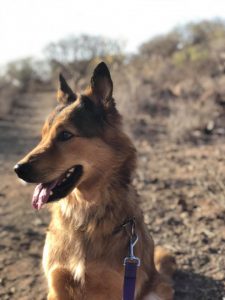 Ebra es un perro grande que creemos que es una especie de cruz collie x pastor. Ella es muy cariñosa y muy juguetona. Le encanta ir a caminar y sobre todo le encantan los mimos y jugar. Debido a sus niveles de energía, ella requiere un adoptante con el tiempo para llevarla a dar largos paseos. Ebra sería una gran compañera para cualquier hogar.
Si está interesado en dar a Ebra un hogar seguro y cálido, no dude en venir a conocerla o contáctenos para obtener más información.