Lady is a Staffie-cross, medium sized dog who is 2-3 years old. She is a friendly girl who loves people and gets on well with other dogs.
Lady was sadly abandoned overnight at the refuge with her two puppies, Romeo and Juliet.  She is a lovely sweet-natured girl who loves her walks and is very good off lead and on. Lady simply wants to be with you and will make a loyal companion.
If you can offer Lady a loving, safe and secure home, please contact us or come along and visit us any day of the week.
September 2017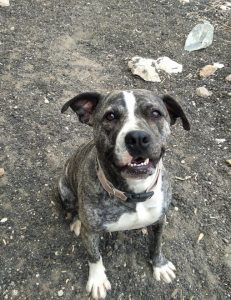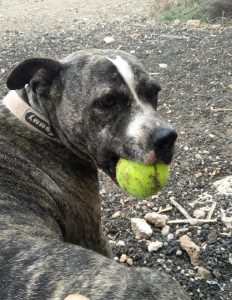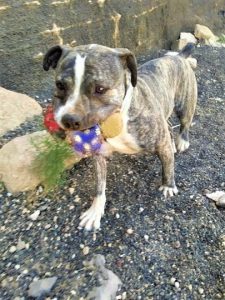 Lady loves her toys and balls