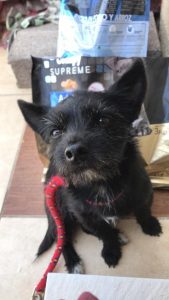 Miranda is a female dog between 7-8 years of age. She is a small black terrier type breed. She is calm and can be a bit shy, but loves affection.
Miranda came into the refuge with her two puppies and is now looking for a second chance and a new home where she can live out the rest of her days peacefully. If you feel Miranda could be the perfect dog for you, please do not hesitate to come and meet her or contact us for more information.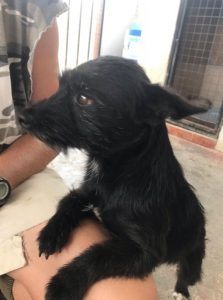 Miranda es una perra entre los 7-8 años de edad. Ella es una raza pequeña de tipo terrier negro. Ella está calmada y puede ser un poco tímida, pero ama el afecto.
Miranda entró al refugio con sus dos cachorros y ahora está buscando una segunda oportunidad y un nuevo hogar donde pueda vivir el resto de sus días en paz. Si crees que Miranda podría ser el perro perfecto para ti, no dudes en venir a conocerla o contactarnos para obtener más información.