UPDATE:
Heidi has found her forever home finally. Oct 2018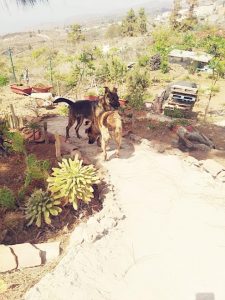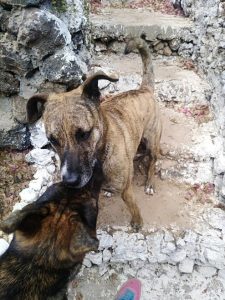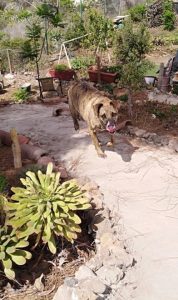 Hi, I'm Heidi. I have been at the refuge for a long time now. I was abandoned there by my previous family over four years ago. I don't know why. Maybe I grew to big for them. I so want to find my loving, safe and secure forever home soon. My people at K9 say I am such a good dog and they cannot understand why I keep being overlooked. I am told I have a lovely nature and get on so well with everyone. My people also say I am very clever and I do love to learn new things. That's specially true when there are tasty treats involved!
I share my room at K9 with my best friend, Mendoza. We get on really well and one of our favourite things is to go out for walks together. We love running around off-lead and sniffing and exploring. I always come back when called though because I know that is very important if you want to be a good dog. My most favourite thing, though, is just to sit on the rocks and chill and relax with my K9 walkers. I'm six years old now (although you'd never know it) and I appreciate how good it is to just take in the views and shoot the breeze.
I get on well with male dogs but can be a little wary of other female dogs. However, if we are given time to get to know each other slowly we get on just fine.
Do you have a place in your home and heart for me, please? I promise that, in return, I'll be a loyal, loving and devoted companion. We would have such fun together.